EMPOWERMENT PROGRAMMES and LECTURES


The Approach

There is often a great deal of focus placed on "fixing what is broken" in individuals, whether young or old. This programme takes a different approach based on positive psychology and focuses on an individual's strengths, talents and abilities to guide them towards realising their full potential. The teachings are consistent with Cognitive Behavioural Therapy used as a treatment in mental health.
The Infinite Possibilities Lectures
Flavia has created an inspirational 2-part lecture series, "Designing Your Future", to give Sixth Formers and University students insights into how to create a happy, successful life. Students learn how to achieve their aspirations and manage their mental health. Please contact Flavia for details.
Adult Programme
Infinite Possibilities: The Art of Changing Your Life

Discover your greatest potential and how to transcend limiting thoughts and beliefs to identify a bigger vision for your life. Learn the foundations of mental well-being to allow more clarity and peace of mind and less doubt, fear and negativity. With a slight shift in thinking, new things become possible.
You will emerge better equipped to embrace change and cope with adversity, with a new sense of direction, meaning and purpose for your life. Infinite Possibilities is the bridge to get you from where you are to where you want to be.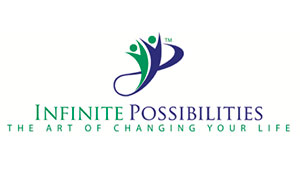 Youth Programmes
Infinite Possiblities: I Believe in Me! Age 7-13
Infinite Possibilities: You Paint The Path! Age 14-18
These are inspirational programmes designed to develop confidence, self-esteem and resilience. Students learn how to blaze their own path towards creating a happy, successful life and fulfilling their dreams and aspirations.
Learn a simple understanding of the mind allowing more peace of mind and less negativity, and how to feel and operate at your best more often, developing the inner resilience to enable you to thrive.

Full details here