Adults
The Insight Programme: Leadership & Well-Being
Realise your (and your team's) potential by learning about state of mind, the innate health and resilience of the mind, and how we create our own individual reality from our thinking.
Understanding how state of mind affects well-being and performance can result in higher levels of creativity and resilience - leading to an improved inner quality of life and better relationships, with less pressure and stress and more clarity and peace of mind.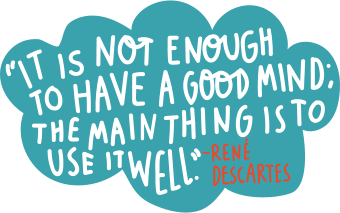 Youth
Infinite Possibilities: Creativity & Well-Being
This inspirational programme is designed to develop confidence and self-esteem. Students learn about their innate capacity for well-being and resilience and how to blaze their own path to happiness and success.
Learning how the mind works, enables students to be resilient in the face of challenges and at their best more often with less worry, fear and stress.
For the curriculum, please contact Flavia directly.
More details here