Articles

Three Principles: The Common Human Denominator
The Specific Breakthrough Discoveries of Sydney Banks

Mental Health: Call It What It Is

How Your Thoughts Change Your Brain, Cells and Genes: Debbie Hampton in The Huffington Post
Inspiring People: Flavia Dalzell Payne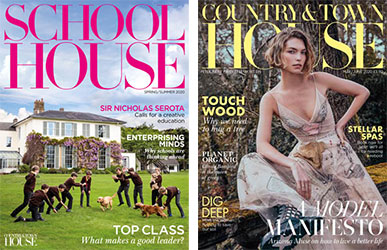 Article in School House Magazine by Flavia

Empowerment During Coronavirus
Uncertainty, anxiety, isolation and illness. The year is 2020 and the topic is empowerment during coronavirus.


The Three Principles Reading List
A Personal Selection by Flavia
THE MISSING LINK — Sydney Banks. This gem of a book offers the psychological and spiritual understanding which has the potential to heal our troubled world. Discover The Three Principles - the foundational, universal principles that create our experience of life. The deeper your understanding of these Principles, the more you can sustain feelings of well-being, even in the midst of difficult circumstances. "This book offers solace to the world-weary, hope to the discouraged, direction to the lost and contentment to the discontented." - Judith A. Sedgeman.
THE ENLIGHTENED GARDENER — Sydney Banks
THE ENLIGHTENED GARDENER REVISITED — Sydney Banks
SECOND CHANCE — Sydney Banks
IN QUEST OF THE PEARL — Sydney Banks

DEAR LIZA — Sydney Banks (suitable for youth age 10 upwards)
COMING HOME — Dr Dicken Betting & Natasha Swerdloff
ONE THOUGHT CHANGES EVERYTHING — Mara Gleason
THE INSIDE-OUT REVOLUTION — Michael Neill
THE RELATIONSHIP HANDBOOK — Dr George Pransky
MODELLO: A STORY OF HOPE FOR THE INNER CITY AND BEYOND — Jack Pransky
SOMEBODY SHOULD HAVE TOLD US — Jack Pransky
THE WISDOM WITHIN — Elsie Spittle
NUGGETS OF WISDOM — Elsie Spittle