Maya Empowerment Shop

It is easy and safe to buy online with us and your card details are never visible to us. We use Paypal as our transaction service and their secure servers handle all the secure information. You do not have to have a PayPal account to use the checkout. Postage is free within the UK. Please contact Flavia directly if you require shipping outside the UK.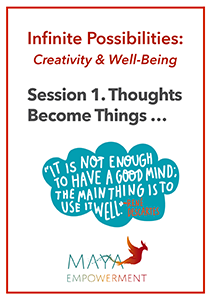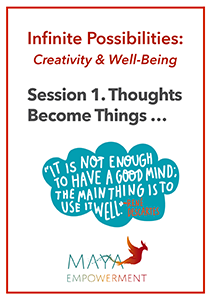 Infinite Possibilities - PDF
Important note about downloads:

You will get sent two emails: one as confirmation of purchase and another containing a temporary download link, which is only valid for 36 hours. If you do not get both - and they should arrive almost immediately, please check your email junk or spam folder.
only £7